The process of buying a community pub is often an invitation to buy stocks at affordable prices for the locals.
For example, London's Tottenham Antwerp Arms offered shares for just £ 50, prompting more than 300 locals to invest in what is often called "Annie." Today, the community's events include the weekly 'Lullabies For Mums and Babies,' where young children fall asleep while mothers interacting and drinking.
In the case of Cumbria s Fox and Hound community bar, it only took 8 days for the villagers at Ennerdale Bridge to earn £ 67,000 through the £ 100 stock, which was the amount they needed to rent the historic bar. Like the local beer sales, the pub has organized a library of 150 books over the years (this year's library has moved to a new centre of the village community). The shop still hosts a monthly book club and a craft and sewing club.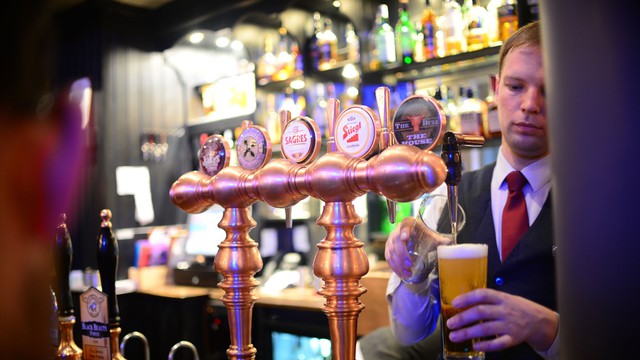 Angler's Rest Pub in Bamford's Derbyshire Peak District illustrates some of the practical benefits of community pubs. Its bar has an additional postal service, a cafe with a gallery, and meeting rooms, which are additional services that provide 21 local jobs. As the equity ad says, "this is not buying a pub, but helping to sustain a community".
But even while providing other activities, the community pub still retains its two classic elements, friendship and drinks. As evidence, earlier this year, George & Dragon in Hudswell's Yorkshire Dales won the Pub of the Year award in the CAMRA, Golden Globe version.
Reopled in 2010 after closing in 2008, today George & Dragon is a library, a shop and community place, and a beer terrace where customers can admire panoramic views of Valley of Swale. "This is just a small Yorkshire Dales pub owned by the community, and me and my family". Shopkeeper Stu Miller said. "But I'm extremely proud of what our little pub has achieved".